STOMP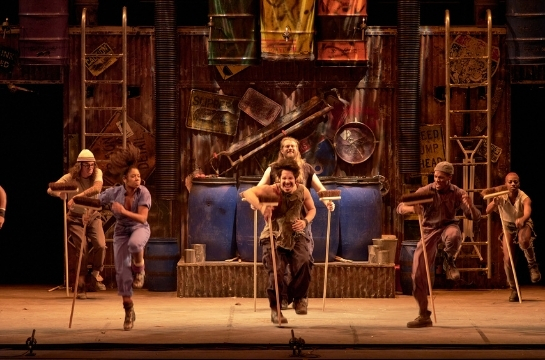 STOMP is generously sponsored by Brandon and Starla Halcomb.


The rhythm of New York comes to Stillwater! The eight-member troupe uses everything but conventional percussion instruments – matchboxes, wooden poles, brooms, garbage cans, Zippo lighters, hubcaps – fill the stage with magnificent rhythms. STOMP is an inventive and invigorating stage show that's dance, music and theatrical performance blended together in one electrifying rhythm.

STOMP will also be presented on Friday, February 18, 2022 at 7:30 p.m.
Tickets
Single Tickets

Public On-Sale Monday, August 30, 2021 at 9 a.m.

Single ticket prices range from $25 - $120.

Save up to 20% on tickets when you become a season subscriber. Click below for more information. 

Subscription Information
Sign up
here
to get updates delivered to your inbox.
Event Details
Date | Saturday, February 19, 2022
Time | 7:30 p.m.
Venue | Performance Hall
About the Production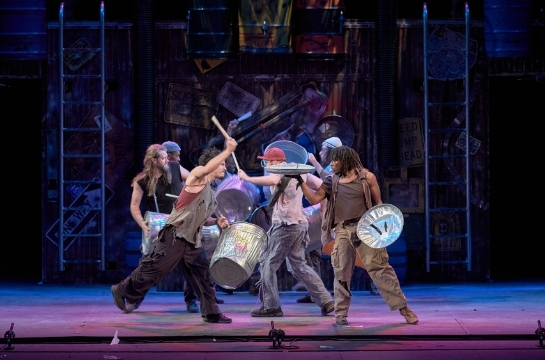 STOMP was created in 1991 by Luke Cresswell and Steve McNicholas. The innovative show has grown into an international sensation over the past 25 years, having performed in more than 50 countries and in front of more than 24 million people. Throughout its life, the show has continued to change by creating new material. STOMP, an overwhelming success marked by rave reviews, numerous awards, and sell-out engagements, is the winner of an Olivier Award for Best Choreography (London's Tony Award), a New York Obie Award, a Drama Desk Award for Unique Theatre Experience, and a Special Citation from Best Plays.