Acoustic Rooster's Barnyard Boogie
Starring Indigo Blume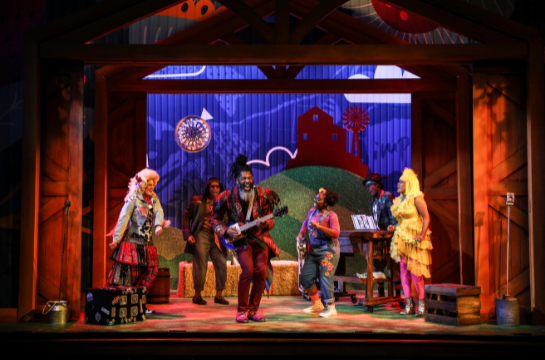 Part of The McKnight Center Family Concert Series
Our Family Series invites our youngest patrons to join us in the theater for a fun time filled with music and laughter. All ages are welcome to wiggle, dance, and sing along in the audience!
The Kennedy Center Theater for Young Audiences on Tour Presents
Acoustic Rooster's Barnyard Boogie: Starring Indigo Blume
New York Times
best-selling author Kwame Alexander brings two of his beloved children's books —
Acoustic Rooster
and
Indigo Blume
— to the stage in this exciting musical commissioned by the Kennedy Center.
Barnyard Boogie
tells a story about being scared, being brave, and believing in yourself. With special guests like Duck Ellington and Ms. Dairy Parton — and Acoustic Rooster himself! — this musical adaptation will have children and families dancing in their seats. 
More information about author Kwame Alexander can be found
here. 
This performance is most enjoyed by ages 5 and older.
Please note - this performance contains haze effects.
Tickets
Single Tickets

Single tickets go on sale August 1, 2022.

All tickets are just $20 including taxes and fees.

Student Rush tickets are not available for this performance.

This performance is not part of any subscription ticket package.

Become a McKnight Center Insider

Click the button above to join our email list and get updates and ticket offers delivered to your inbox.
Event Details
Date | Saturday, March 11, 2023
Time | 3:00 p.m.
Venue | Performance Hall
Run Time | 70 minutes
This performance is adapted from the books by Kwame Alexander
Music by Randy Preston
Directed by Lili-Anne Brown
What to Expect at this Performance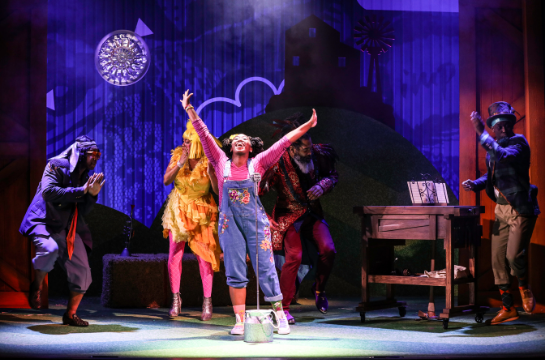 The main character in this story is Indigo Blume. Indigo and her friends have worked hard to clean up their community and are planning a festival! The night before the festival, Indigo falls asleep and has a fantastic dream.
Many actors play multiple characters. All of the animals in the story are played by people. To become different characters, the actors change their costumes, voices, and movements. Acoustic Rooster shouts "cock-a-doodle do!" often!
The performance can sometimes be loud. Before Indigo falls asleep, there is a thunderstorm and the thunder rumbles all around the theater. And when Indigo meets her new friends at the farm, a "hurri-train" hits! The hurri-train makes many loud sounds like a storm and frightens Indigo and her friends.
The characters sometimes have strong feelings. They communicate their feelings through the way they talk and sing, and by what they do. When Indigo thinks about singing at the festival, she gets nervous and starts to panic and shout!