The Adventures of Tortoise & Hare: The Next Gen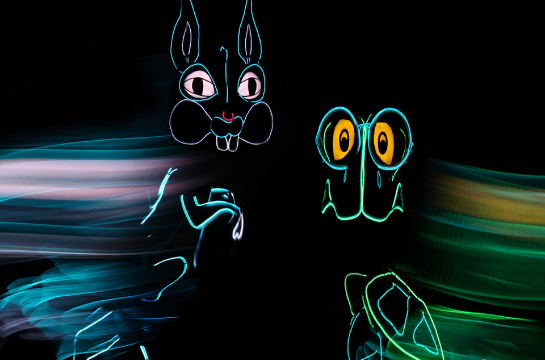 Part of The McKnight Center Family Concert Series
Our Family Series invites our youngest patrons to join us in the theater for a fun time filled with music and laughter. All ages are welcome to wiggle, dance, and sing along in the audience!
Lightwire Theater brings the classic fable of the slow and steady Tortoise and the nimble but overconfident Hare to dazzling life. Creators Ian Carney and Corbin Popp build a magical world with electroluminescent wire and puppetry that all ages find fascinating to watch. With spectacular visuals, poignant storytelling, and a variety of musical accompaniment, the entire family will love this new take on the time-honored story.
Learn more about Lightwire Theater and watch video clips of performances
HERE
.  
Tickets
Single Tickets

**This event will have laser and strobing effects.**

All tickets are just $20 including taxes and fees.

Student Rush tickets are not available for this performance.

This performance is not part of any subscription ticket package.

Become a McKnight Center Insider

Click the button above to join our email list and get updates and ticket offers delivered to your inbox.
Event Details
Date | Friday, September 16, 2022
Time | 6:30 p.m.
Venue | Performance Hall
About the Artists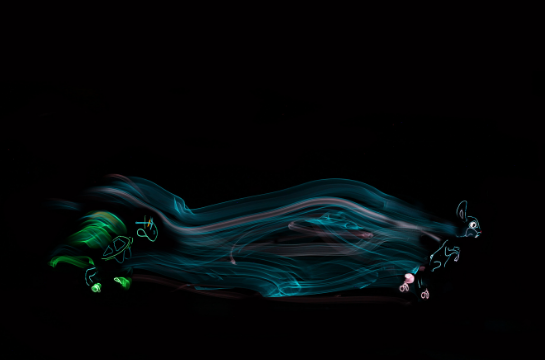 Creators Ian Carney and Corbin Popp met while dancing in Twyla Tharp's Broadway show
Movin' Out
. An immediate connection was made as they discovered their mutual love of art, theater, and technology. After coming across a product called electroluminescent wire or "EL wire", the lights turned on and the possibilities seemed endless. Together, with their wives Eleanor and Whitney, they began to develop EL wire puppetry based on creatures that quickly gained personality. Each Lightwire performance is a unique interpretation of a story told by dancers and glow-in-the dark puppets. These stories are told solely through movement and puppetry, without words, so it is up to the viewer's creative imagination to determine what is happening onstage!