3rd Annual Chamber Music Festival
Our thrilling Chamber Music Festival returns November 6-10, performing for the first time at the new McKnight Center for the Performing Arts!

Famed pianist Anne-Marie McDermott returns as Artistic Director and has planned three incredible concerts featuring some of the best artists in chamber music.

Joining Anne-Marie on stage are talented musicians Edgar Meyer (double-bass) and Joshua Roman (cello). Returning as an audience favorite is the St. Lawrence String Quartet.

Edgar Meyer has been called "the most remarkable virtuoso in the relatively un-chronicled history of his instrument," (The New Yorker) and Joshua Roman's playing has been praised as "polished, impassioned and eloquent" (The Classical Review). The St. Lawrence String Quartet "brings flexibility, dramatic fire and…a hint of rock 'n' roll energy…" (Los Angeles Times).
On-Stage Soiree
Enjoy an evening on the Performance Hall stage with cocktails, catered dinner and a concert featuring truly extraordinary artists.
Learn More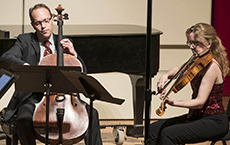 Americana
Dedicated to our veterans, this program will feature celebrated works by American composers, including Edgar Meyer and Joshua Roman, along with works by Mozart and Dvorak..
Learn More
In-Concert
The final concert of the Festival features some of the most celebrated works in chamber music by Rossini, Mozart, and Schumann.
Master Classes
Visiting artists will offer five master classes for OSU Greenwood School of Music students. Reserve your free ticket to observe these inspiring classes.
Reserve Ticket
Young People's Concert for Stillwater Students
The visiting artists of the Chamber Music Festival will once again bring the art of classical music to area students through a partnership between The McKnight Center and Stillwater Public Schools.

All sixth-grade students will attend a special Young People's Concert that will teach them about musical storytelling and essential music basics like rhythm, dynamics, tempo and articulation. The concert will include a performance of the Schubert "Trout" Quintet.
Meet the Artists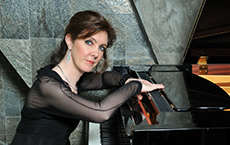 Anne-Marie McDermott
Pianist Anne-Marie McDermott is a consummate artist who balances a versatile career as a soloist and collaborator. She performs over 100 concerts a year in a combination of solo recitals, concerti and chamber music. Her repertoire choices are eclectic.
Read More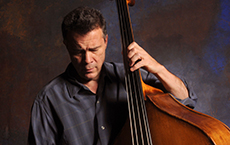 Edgar Meyers
In demand as both a performer and a composer, Edgar Meyer has formed a role in the music world unlike any other. Mr. Meyer's unparalleled technique and musicianship in combination with his gift for composition have brought him to the fore, where he is appreciated by a vast, varied audience.
Read More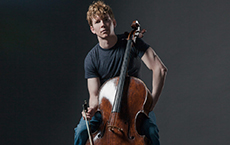 Joshua Roman
Joshua Roman has earned an international reputation for his wide-ranging repertoire, a commitment to communicating the essence of music in visionary ways, artistic leadership and versatility. As well as being a celebrated performer, he is recognized as an accomplished composer and curator.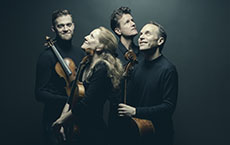 St. Lawrence String Quartet
The SLSQ is renowned for the intensity of its performances, its breadth of repertoire, and its commitment to concert experiences that are at once intellectually exciting and emotionally alive.. This year, the SLSQ marks its 30th anniversary season.
Read More